Industrial Technopark: Create and Manage correctly
30

April 2019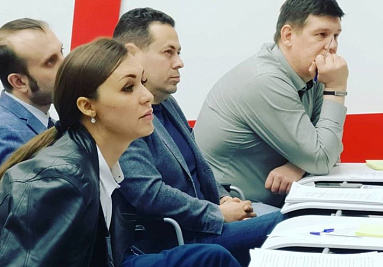 On April 26, the projects of the participants of the first educational program Industrial Technoparks in Russia were defended. Following the results of training at the Kalibr Technopark site, 15 students received certificates of advanced training.
The program was developed by experts of the Association of Clusters and Technology Parks of Russia and the Institute of Knowledge Economy. The Association and Institute specialists, as well as invited experts told about the legislative nuances and documentation, shared their experience in the creation and development of industrial technology parks in different regions of the Russian Federation.
"The goal of the educational program is the development of practical competencies for the creation and management of industrial technoparks based on the generalization of the best practices of Russian and international experience. I think that the knowledge obtained during the program will help create success stories of business and regions," the director of the Association Andrey Shpilenko noted.