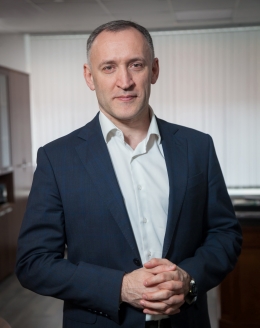 Dear friends!
Welcome to the official website of The Association of Clusters, Technology Parks and SEZ of Russia!
Our Association is the country's leading public and business organization that unites technological and industrial infrastructure facilities.
We have been successfully operating for over 10 years. Today, among our participants there are more than 110 members from 50 subjects of the Russian Federation: from Kaliningrad to the Far East. Thus, we represent almost 4,000 organizations that are part of industrial clusters, industrial technology parks, industrial parks, special economic zones and other associations.
According to the latest data, more than 220 thousand people work at the enterprises of the Association's members, and the total volume of output is approaching 1 trillion rubles (about 0.9% of Russia's GDP).
The Association cooperates with the Ministry of Industry and Trade of the Russian Federation, the Ministry of Economic Development of the Russian Federation, the State Duma of the Federal Assembly of the Russian Federation, the Accounts Chamber of the Russian Federation and other state authorities in order to create optimal conditions for the development of entrepreneurship and industrial production in our country. Together with the members of the Association, we put forward initiatives to improve the mechanisms of state support for cluster projects and industrial infrastructure, work on deregulation and expansion of economic freedom, develop educational programs, and participate in the introduction of new standards.
Today, the Association's priority is import substitution. Our main goal is not only to help our members maintain production, value chains and cooperation ties, but also to significantly expand output in order to cover all the needs of the domestic industry that were provided by imports from unfriendly countries.
We also pay great attention to the implementation of the principles of sustainable development - ESG standards, since today the competition between sites is very high, and it is the use of such approaches that creates an additional advantage that can be decisive for investors.
On the site you can get acquainted with the activities of our Association and apply for membership, you will also find the latest industry news, a list of services that we provide, and much, much more!
Сhairman of the Supervisory of The Association of Clusters, Technology Parks and SEZ of Russia
Andrey Shpilenko