Special Economic Zone- the main assistant for the investor
4

July 2019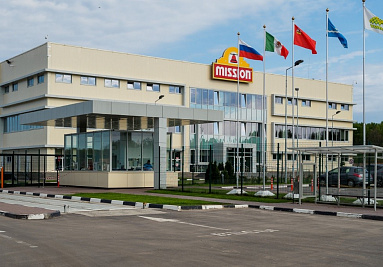 Special Economic Zones (SEZs) are one of the most ambitious projects in Russia to attract direct investment in priority economic activities. A SEZ is a part of the territory of some region in which a preferential business regime operates, and a free customs zone may also be introduced. Such economic zones are created for the development of processing and high-tech sectors of the economy, tourism, health and resort areas, port and transport infrastructure, the development and commercialization of technologies, as well as for the manufacturing of new products.
The SEZ Stupino Quadrat is the first and so far the only project in the country that is being implemented at the initiative of private investors and does not have state participation at its basis. We managed to talk with Ekaterina Evdokimova, managing partner of the SEZ Stupino Quadrat.
– What are the benefits of the SEZ Stupino Quadrat for its residents?
– For investors, the execution period of their projects and the support of the government are very important. Absence of bureaucratic delays, a team of professionals, as well as competent planning of all stages of construction allow us to implement projects in less than a year.
We give residents the opportunity to do what they can do well: produce and sell their products, and we deal with everything else. We provide a wide range of services: tenders for the selection of contractors, maintenance of turnkey construction, support in obtaining permits and approvals, construction of a finished building, a railway line, legal and tax services, personnel search and staff accommodation.
Future residents buy land with ready infrastructure or real estate as an asset and at the same time enjoy all the benefits of the SEZ. For example, our residents have income tax of only 2%, while such tax on the rest of the country is 20%. Th e taxes on property, land and transport for residents are 0%. Th e average savings of our investors only on taxes range from 100 million to 200 million rubles a year.
Each resident can create a customs control zone in the territory of their plant and not pay customs duties and VAT on all equipment, materials, components, raw materials imported into the territory. In addition, the state provides our residents with a guarantee against adverse changes in tax legislation for 10 years and protects investors from arbitrary inspections of state bodies.
It is important to note the excellent transport accessibility of the SEZ Stupino Quadrat. We are located at the intersection of two railway directions: Paveletskoe, which provides access to the south, and the Greater Moscow of the Moscow Railway, which connects the entire Moscow region. Th ere is a direct access to the technopark territory from the M4 Don highway, which, together with the railway, provides a huge advantage for our residents in terms of logistics.
– How often and what companies come to your territory?
– We are constantly developing. To date, we have already concluded contracts with 27 investors, nine factories, a hotel and office centers have been built. By the end of the year, we plan to start another plant on the site. Th us, 900 jobs will be created.
This year, the company Nicenuts the production of ready-made breakfast became part of the SEZ. In the near future the company will begin construction of its plant. Also, companies such as L-Korn, a manufacturer of organic bread made without yeast technology with the addition of cereals and seeds, a manufacturer of biodegradable film, Flex Films Rus with a total declared investment of 5 billion rubles, came to the site.
Decast-M, a manufacturer of water meters, acquired a land plot in the SEZ.
Last year, such companies as Frozen Bek LLC, INTELBIO LLC, Mustang Stupino LLC became our residents. In addition, companies such as Mission Foods Stupino LLC, a Mexican manufacturer of corn flour tortillas and chips, Arvalus, a subsidiary of the Austrian company Backaldrin, which produces raw materials and ingredients for the bakery and confectionery industry, Servis Katalizatornykh Sistem LLC, a Russian manufacturer of petrochemical equipment, Phoenix Contact Rus LLC, a German electronics and industrial electrical engineering company successfully operate on the SEZ territory.
– Is there a secret to finding qualified specialists for the SEZ territory?
– What is a special economic zone, in addition to infrastructure, investment and jobs? In my opinion, it is also a community of people – industrialists and entrepreneurs – with a common, very valuable mental space. It is really important for us to be like-minded people. That's what I'm working on right now. We have created the Quadrat Academy, we are working to create a school of foreign languages.
Foreign investors work in our economic zone – Germans, Austrians, Mexicans, Indians, Italians, Turks, French, and I need to make sure that most of our and their employees know foreign languages. Therefore, we entered into an agreement with the Shestov School, its specialists teach foreign languages rather quickly using a unique method. By the way, this is important for the specialists themselves. Today, a chief engineer without knowledge of English has a salary of 100 thousand rubles a month, and the same engineer, but with knowledge of English, already has 300-400 thousand rubles. Th at is, we are trying to anticipate the needs of our investors in qualified personnel.
We develop our SEZ under the Territory of Happiness brand. Th is concept is quite simple, you just need to make sure that everyone who is here is happy – from the owner of production to those who work for him, from directors and managers to ordinary workers and their families. We built the ecocity of Novoe Stupino, in which it is pleasant and comfortable to live for the employees of enterprises. Th e city has a shopping center, kindergarten, medical center, police station, sports and children's playgrounds. Some employers from our SEZ use this property for their employee's loyalty programs.