Omsky Biocluster: proposals for the mechanisms of the grain market regulation
24

October 2018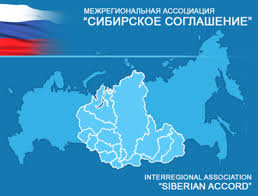 October 25, at the invitation of the leadership of Siberian Accord Interregional Association (IASA), Dmitry Romanenko (Omsky Biocluster CEO) will speak at a session of the Working Group of IASA Executive Committee for the formation of a national system of competence centers for the grain and oilseeds deep processing into biotechnology products.
The working group on the Preparation of Proposals for the Development of the Grain Market of Siberia was created to form conceptual mechanisms for the development of both the domestic market of crop products and the export potential of the agro-industrial sector, including through the release of deep processing of agricultural crops for products with high added value.
"Following the results of our work, the primary Concept of the Program for the Development of the Grain Market of the Siberian Federal District was developed, as well as a prototype of a regional model that would become universal for every Siberian region. All participants in the discussion are convinced of the need for such a program," said Gennady Guselnikov, IASA CEO.

Used materials of IASA Press Service