Industrial clusters will receive support for more than 4B RUR
27

September 2018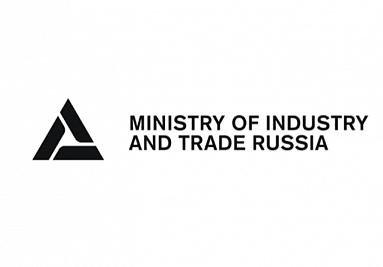 The Ministry of Industry and Trade of the Russian Federation summed up the results of a tender for the selection of joint projects of industrial cluster participants, which was held on September 10.Initiators of projects claim to subsidize up to 50% of costs for the production of industrial products for import substitution in accordance with the Resolution of the Government of the Russian Federation of January 28, 2016 N 41.
The corresponding order was signed in the Ministry of Industry and Trade of Russia. Earlier, the commission examined 24 joint projects with a total need for subsidies of more than 6.8B RUR ($ 103.15M).
Both the compliance of the applications with the formal criteria of the Ministry of Industry and Commerce, and the budget and commercial efficiency of the projects were checked.
The commission includes representatives of federal authorities, development institutions, banks, and public organizations. The Association of Clusters and Technology Parks of Russia in the commission is represented by its director, Andrey Shpilenko. As a result of the meeting, 17 joint projects were approved with a planned volume of subsidies of 4.7B RUR ($ 71.3M) until the end of 2022. At the same time, the total amount of extrabudgetary investments in projects will almost triple the volume of the subsidy and amount to 13.8B RUR ($ 209.34M). More than 3,500 high-performance jobs will be created. The products of a number of projects also have an export potential of more than 1B RUR ($ 15.17M). annually in the countries of near and far abroad.
The Association of Clusters and Technology Parks of Russia throughout the whole of 2018 actively cooperated with the initiators of the projects. Thus, more than 15 projects were previously considered earlier in the framework of events conducted by the Association in conjunction with the Ministry of Industry and Trade of Russia in Lipetsk region and the Stavropol Territory. Should be noted that 14 supported joint projects of 17 are implemented by industrial clusters - members of the Association.
"We highly appreciate the work on the development of industrial clusters carried out by the Department of Regional Industrial Policy and Project Management of the Ministry of Industry and Trade of the Russian Federation. An effective and transparent system for selecting joint projects was created from scratch in two years. These projects are aimed at developing cooperation between companies in key industries. The projects selected this year were supported not only by the members of the competitive commission, but also by the sectoral departments of the Ministry of Industry and Trade, and by regional governments. I also note the effectiveness of pre-protection practice, it has significantly improved the quality of project preparation. The Association will continue its efforts to identify new projects in the perspective investment niches of industrial clusters," said Andrey Shpilenko.